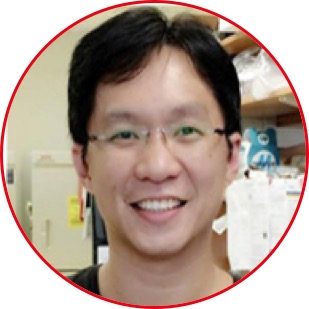 Department of Chemistry, National Taiwan University, Taipei, Taiwan
Direct Observation of Reaction Intermediates of Metal-based Therapeutic Agents in Single Living Cell Using TERS
Metal-based anti-proliferative agents hold significant clinical and translational potential in cancer therapy. Direct detection of their intermediates in living cells is of paramount importance to unravel their anti-proliferative action, a pivotal factor leading to designing more effective chemotherapy drugs and chemical strategies to circumvent specific drug resistance mechanisms. This study demonstrates, for the first time, the power of tip-enhanced Raman scattering (TERS) to directly detect e transformation of ferrocenyl-based anti-proliferative agent in single living cell. Distinct vibrational features are observed for the formation of oxidized species in a cell and reacts with cellular nucleophiles. DFT calculations show that the observed vibrational mode changes are resultant of the different configuration of ferrocenyl-related modes. These results provide a better understanding of the ferrocenyl-based medicine for developing more advanced metal-based therapy agents.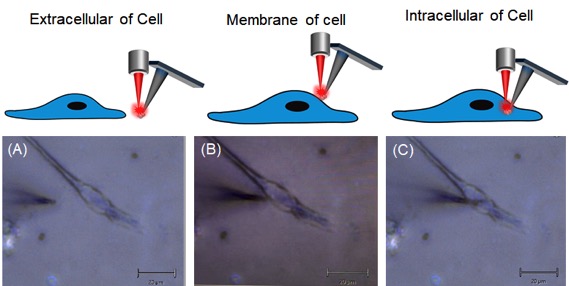 A dual signal amplification nanosensor based on SERS technology for detection of tumor-related DNA. Chemical communications 2019, 55 (11), 1548-1551
Metal Carbonyls for the Biointerference-Free Ratiometric SERS-based Assay for Cell-Free Circulating DNA of Epstein-Barr Virus in Blood. Analytical chemistry, 2018, 90(12),7139-7147.
Optical Interference-Free Surface-Enhanced Raman Scattering CO-Nanotags for Logical Multiplex Detection of Vascular Disease-Related Biomarkers. ACS Nano, 2017, 3, 3365-3375.